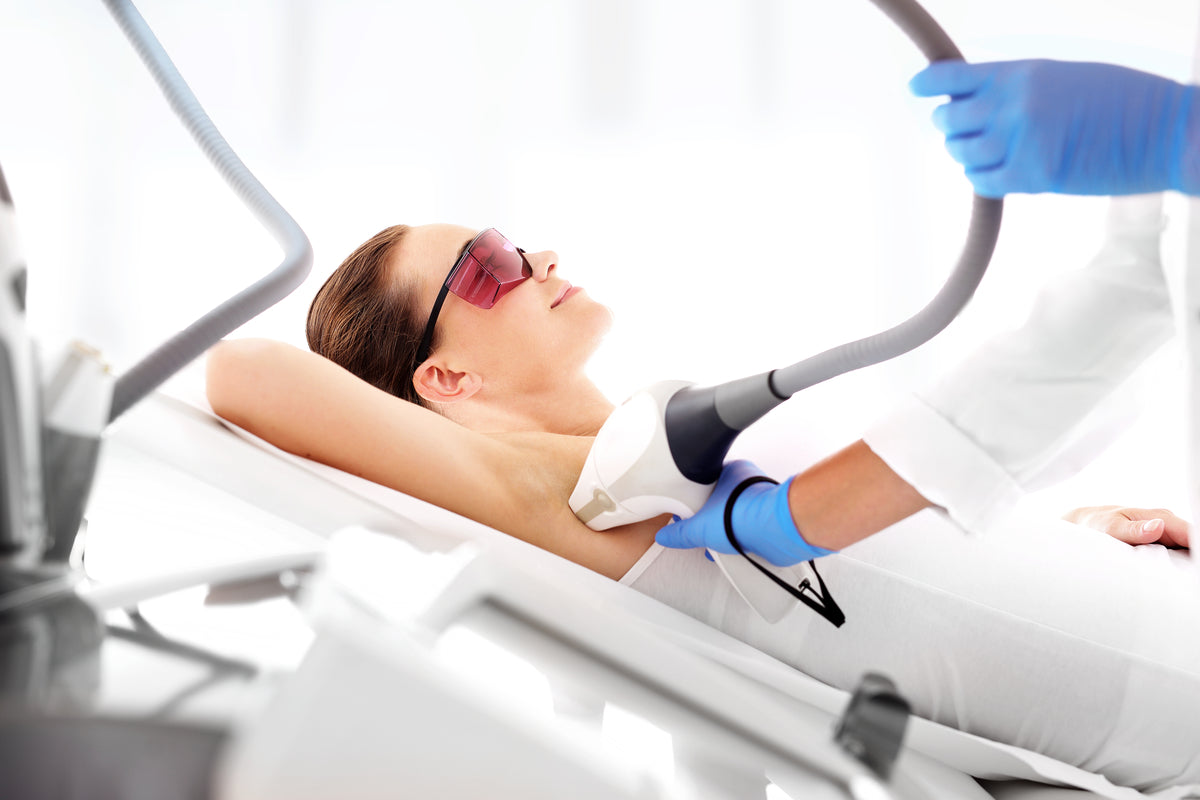 What is laser hair removal?
Laser Hair Removal is used by both men and women to permanently remove excess or unwanted hair. Experience up
to 90% reduction of your body hair. Popular areas treated by our fully accredited and insured laser therapists include:
Legs | Back | Chest | Bikini | Brazilian | Hollywood | Underarms | Face | Arms | Full Body
Our clients tell us their excess hair is unsightly, unattractive, uncomfortable and requires constant maintenance which is time-consuming and costly.
Book a Consultation
Preparation

Before we undertake Laser Hair Removal treatment, we always invite you to an initial consultation. The purpose of the consultation is to ask you a few questions about your health and lifestyle so that we can make sure that Laser Hair Removal is suitable. We then undertake a patch test on a small area of skin in order to make sure that your skin doesn't have any adverse effects to our laser technology. If the patch test is successful we can then book you in for your laser hair removal treatment at a date and time of your suiting.


Applying the laser

After an initial consultation and a patch test 24 hours prior to your treatment, your personal laser practitioner will prepare the area you have selected for the treatment. Once the laser machine has been prepared, the treatment head is moved over the area of skin and activated.
Laser hair removal for the full-body takes between two to three hours per session. Although an experienced practitioner can get this down to around 90 minutes.
This also varies based on your gender, size and the amount of hair you wish to remove.


Aftercare

In a few cases, the skin may appear slightly sore or red immediately after the treatment. The laser practitioner will apply a cooling aloe vera gel and any redness will soon go down. Many clients experience up to 90% permanent hair loss after completing a course of laser hair removal treatment. This is a dramatic and huge impact on grooming habits and routines.
Occasional top-up sessions may be required once a year or once every two years depending on the individual. Compare that with continuing to shave every few weeks or waxing.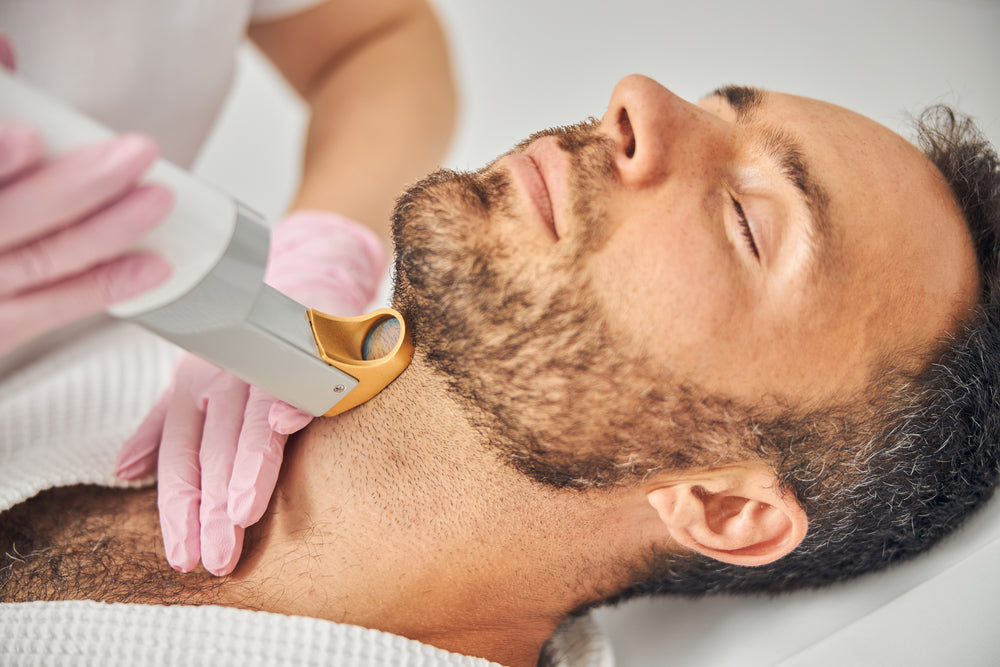 Laser Hair Removal isn't just for the ladies...
Men are increasingly becoming concious of their personal grooming habits and the way they look.
We regularly treat many men who come to us looking to remove unwanted hair from their chest, back and face.
Beauty is no longer just for women.
Browse our full list of LHR treatments
What's the difference between Hollywood, Bikini & Brazilian?
Not sure of the difference? We've explained the differences below for you.
Hollywood – this is everything off, everywhere, both front and back including perianal but not buttocks.

Bikini – this removes hair up to your bikini line, so upper and inner thighs included.

Brazilian – this extends the bikini line leaving a small strip of hair.



We can't wait to see you.