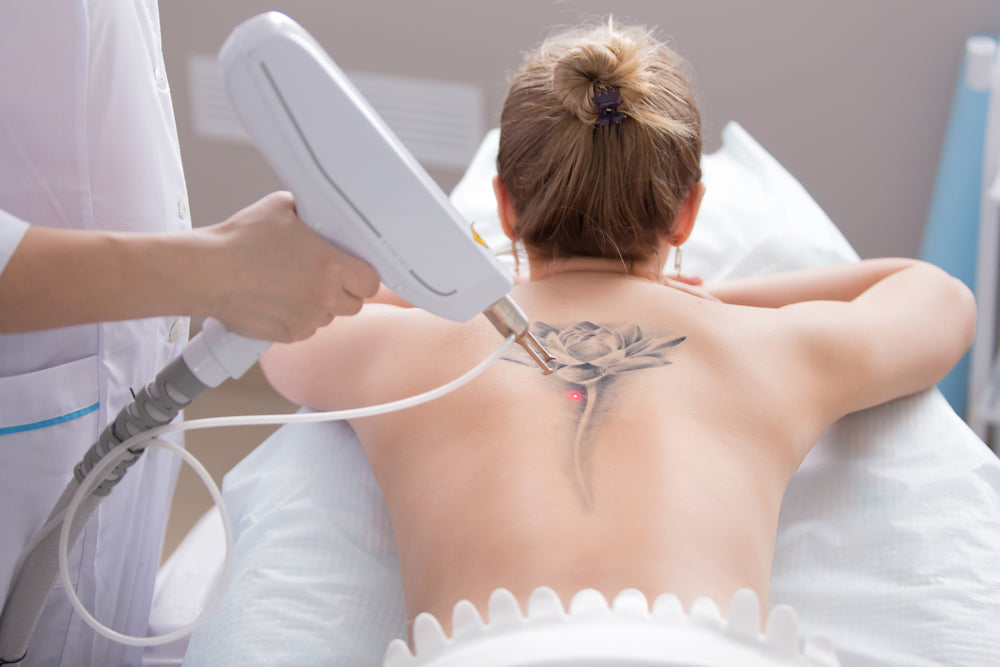 Pain-free laser tattoo removal in Gloucester.
If you regret getting a tattoo, whether it was from years ago or a few months, the good news is it no longer needs to be permanent. Prices start from only £38 and with attractive 0% finance options available.

Using the industries safest, most effective advanced laser tattoo removal technology your tattoo will be a distant memory in no time.

Our medical-grade lasers can reduce and remove any ink colour on all skin types.

Get Your Free Quote
Preparation

Before we undertake Laser Tattoo Removal treatment, we always invite you to an initial consultation. The purpose of the consultation is to ask you a few questions about your health and lifestyle so that we can make sure that Laser Hair Removal is suitable. We then undertake a patch test on a small area of skin in order to make sure that your skin doesn't have any adverse effects to our laser technology.

Applying the laser

After an initial consultation and a patch test 24 hours prior to your treatment, your personal laser practitioner will prepare the area you have selected for the treatment. Once the laser machine has been prepared, the treatment head is moved over the area of skin and activated.


Aftercare

In a few cases, the skin may appear slightly sore or red immediately after the treatment. Application of aloe vera gel will help alleviate any discomfort. You should also be aware that you won't see full results after your first session.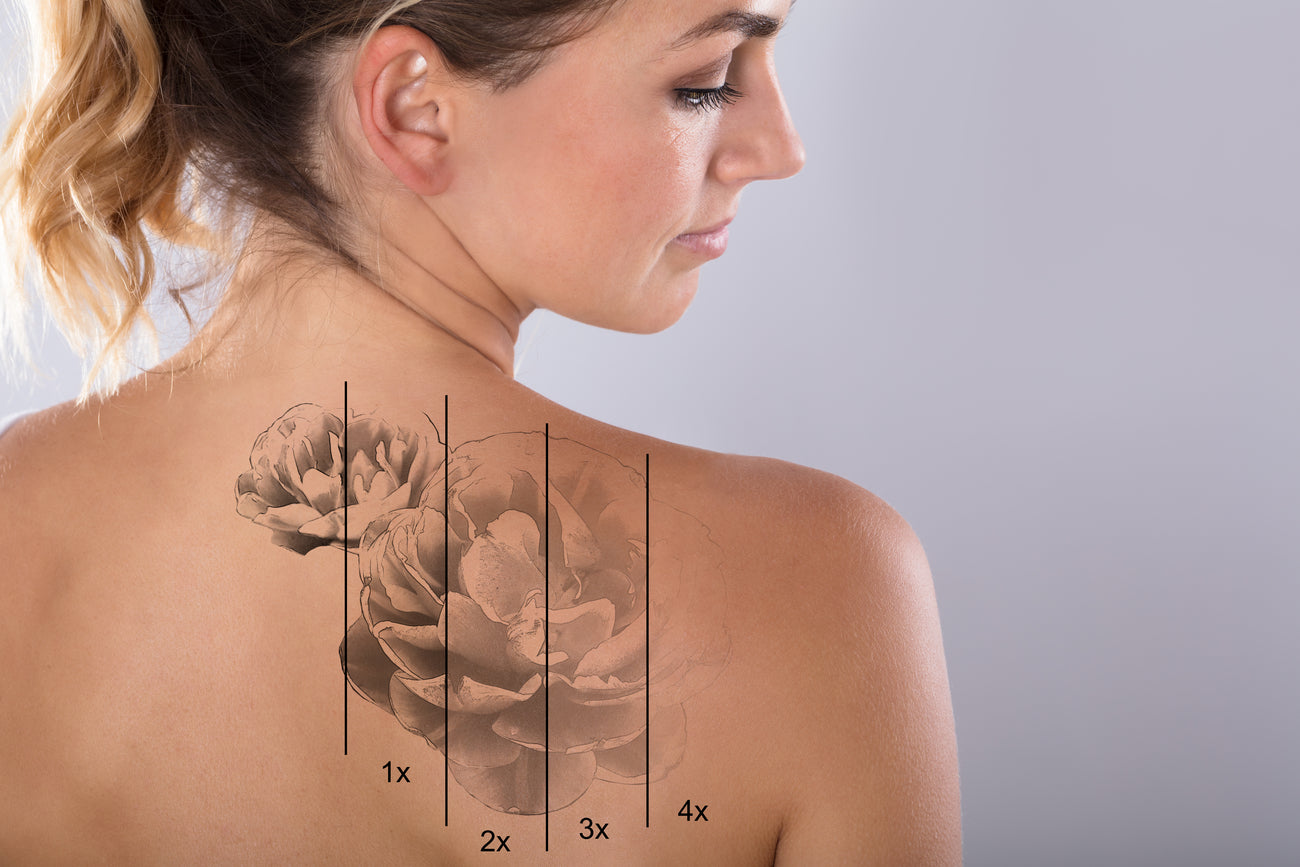 Do Laser Treatments Work for Acne?
Yes, laser treatments can effectively treat acne. There are several types in use, with some studies indicating results can last up to 1 year.  
Inflammatory acne typically forms when excess sebum, dead skin cells and debris accumulate within pores which encourages bacteria to flourish. This induces inflammation which presents as red, painful pus-filled pustules and papules.
Laser treatments can play an important role in treating and preventing inflammatory acne breakouts. In recent years, they have gained in popularity due to a high degree of efficacy, ease of use and low risk of side effects. 
Laser treatments have been demonstrated to effectively speed up healing of acne lesions and have few associated side effects. They can reduce sebum production by targeting sebaceous glands, and importantly, can destroy Cutibacterium acnes (formerly Propionibacterium acnes). 

We can't wait to see you.