Choose a treatment area to view all prices...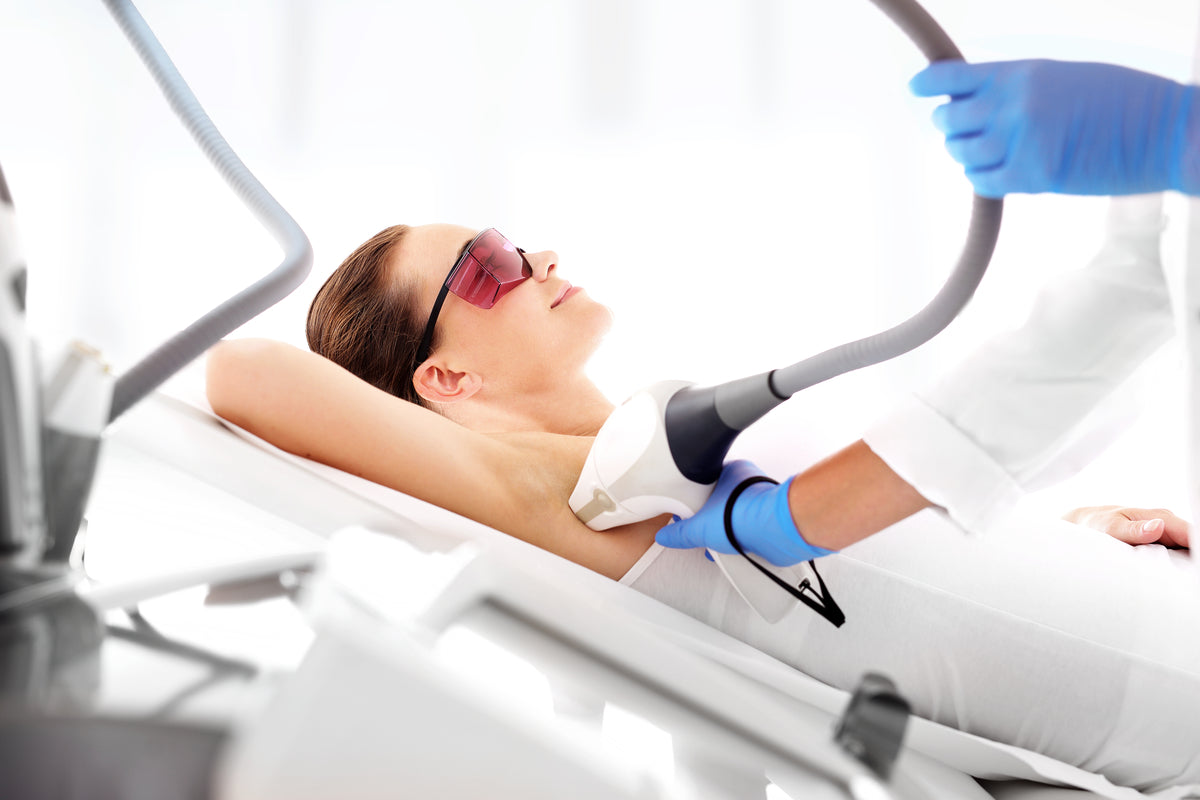 Our Laser Hair Removal
Designed with sensitive skin in mind, our Laser Hair Removal technology is safe enough to be used on any part of the body and target different skin types whilst ensuring maximum results. All of our lasers feature a unique dynamic cooling device that helps to calm, soothe and protect the skin.
-
For your initial course of Laser Hair Removal treatment, we recommend approximately 6-8 treatments, spaced 4-6 weeks apart (depending on area and skin tone). Everyone is slightly different, so we highly recommend booking a consultation with one of our expert Laser Therapists.
-
At Beauty Spot Skin, we use the world's best lasers. Due to their larger spot size, we're able to offer shorter and more convenient treatment times than our competitors.
The Benefits
Safe and effective technology
Our accredited Laser Therapists are experienced in operating the market-leading Laser Hair Removal technologies. Each machine we own, is valued in excess of £50,000. We also hold comprehensive treatment liability insurance.
-
Permanent hair reduction
Unlike other hair removal options, our medical-grade Laser Hair Removal means fast, safe, cost-effective, reliable, and permanent hair reduction.
-
Reduce ingrown hairs
Laser Hair Removal works by directing concentrated light to target the hair follicle at the root. The laser inhibits the hair's ability to grow without disrupting or damaging the skin's surface, so even the most sensitive skin can be treated.
-
Convenient & cost effective
We have the most affordable Laser Hair Removal prices and will match any competitor's price. You can also choose to pay with Klarna and spread your payments, interest-free.
Refundable* Laser Treatment Consultation Booking
Book in with one of our Laser Therapists at our Gloucester clinic to discuss your personal needs and treatment plan. This fee will be refunded if you purchase any package.
Regular price
$25.00 USD
Sale price
$19.00 USD
Unit price
per
View full details
Frequently Asked Questions